Komentáře (877)
Velký den se kvapem blíží, a ačkoli to nejste právě vy, kdo půjde před oltář, ale jedna z vašich nejlepších kamarádek, nemilosrdně vás zastihuje svatební horečka. Jedním z důležitých úkolů je vymyslet vhodný dárek, kterým vyjádříte, jak je tato událost významná. Nejprve je potřeba říct, že dárek pro nevěstu od kamarádky, družičky nebo svědkyně je něco jiného než svatební dar. Zatímco ten první je určen pouze pro ni a ohromíte s ním na rozlučce se svobodou nebo během emocionálně vypjatých svatebních příprav, ten druhý věnujete oběma novomanželům po svatebním obřadu.
A jak by měl takový dárek pro nevěstu ideálně vypadat? V první řadě by měl odrážet její osobnost a vkus. Připravili jsme pro vás několik tipů, kterými se můžete inspirovat.
Něco modrého? Šperk s modrým drahokamem
Ať už má budoucí nevěsta slabost pro nežnou růžovou nebo vášnivou červenou, tak barva, kterou by na svatební den neměla opomenout, je modrá. Tato barva pro vás může být malou nápovědou, jakým směrem se při výběru dárku ubírat. Jednou z možností, jak stylově a tematicky obdarovat nevěstu, je šperk s modrým drahokamem. Na rozdíl třeba od podvazku neskončí na dně nějaké krabice, ale udrží si svou hodnotu po dlouhá léta.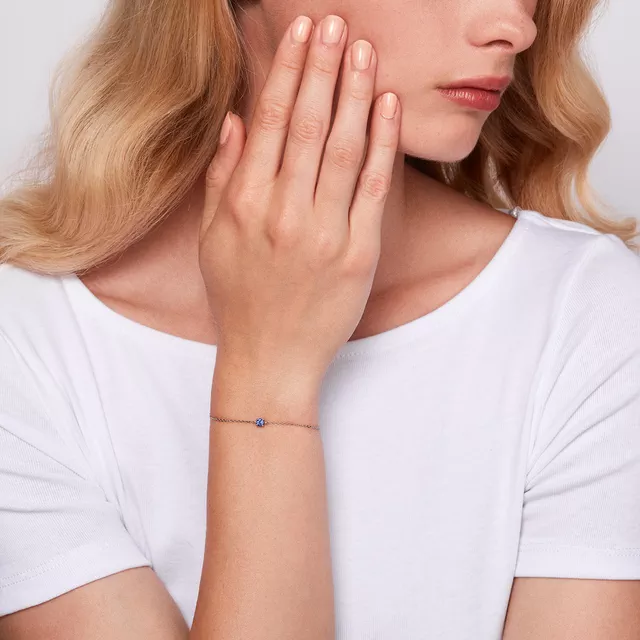 A kde se vlastně vzala tradice, že by nevěsta měla mít něco starého, něco nového, něco půjčeného, něco modrého? Vznikla v 19. století v Anglii a měla podobu rýmovaného pořekadla "something old, something new, something borrowed and something blue". Staré představuje pouto, které spojuje nevěstu s její minulostí a "starou" rodinou, nové je naopak příslib dobré budoucnosti, která ji čeká v rodině nové. Něco půjčeného vyjadřuje podporu rodiny či přátel v případě potřeby. A modrá symbolizuje loajálnost a věrnost.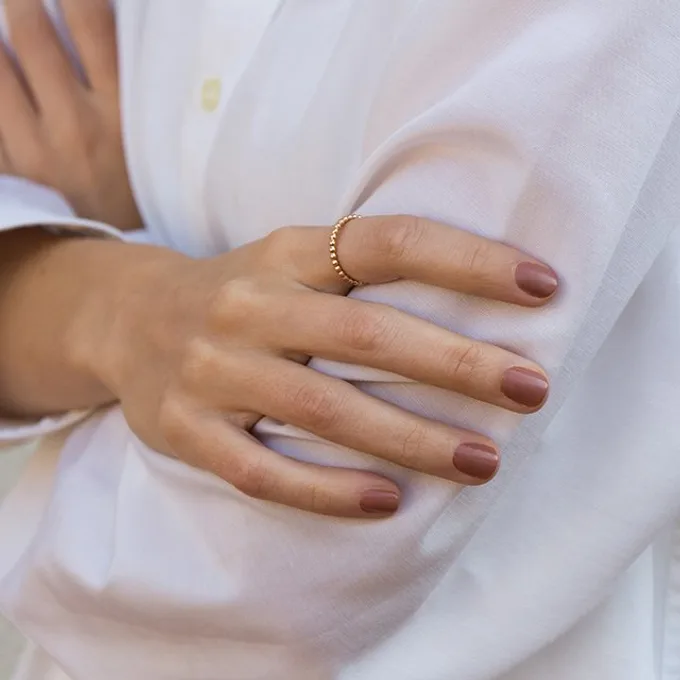 Zavinovací šaty/župánek pro nevěstu
Jedny šaty, mnoho způsobů využití. Vybavte nevěstu šikovnými zavinovacími šaty, které se během svatby rozhodně neztratí. Začněme u příprav. Aby nebylo líčení a účes ohroženo převlíkáním oblečení přes hlavu, hodí se mít na sobě šaty, které lze jednoduše odložit. Výborné budou také jako šaty po svatbě, kdy už se nevěsta chce cítit lehce a uvolněně. Díky přírodnímu materiálu na bázi lnu a viskózy jsou příjemně chladivé, což se během teplých letních večerů bude hodit.
Svatební organizér
Svatební přípravy jsou především o detailním plánování. Pokud se nevěsta rozhodla vzít vše do vlastních rukou, stane se z ní na několik měsíců eventová manažerka. Noční můrou každé nevěsty je to, že na něco podstatného zapomene. Zařiďte té vaší klidnější spánek a pořiďte jí přehledný svatební organizér. Tam si může zapisovat všechny své nápady a udržovat povědomí o všech blížících se termínech. Výběr snubních prstýnků, zkouška svatebních šatů, sestavení menu pro raut na večerní part y i seznam svatebních hostů a jejich kontaktů, nic z toho jí neunikne. Romanticky laděný design ji přitom příjemně naladí.
Svatební podvazek
Klasický doplněk, který nesmí chybět žádné nevěstě. Ať už zvolíte jednoduchý bílý nebo třeba tento romantický svatební podvazek ozdobený elegantní krajkovou aplikací v nude tónech, určitě nešlápnete s výběrem dárku vedle.